Text: Jaime Fernández, Photo: Alfredo Matilla
Since the end of 2019, the Professor of Paleontology, Juan Luis Arsuaga, and the Professor of Astrophysics, Jesús Gallego, have been involved in a series of conferences (many of them online during the pandemic) in which they demand the need for a multidisciplinary discipline that investigates the origins of the cosmos, of life and of our species. Their intense activity has led them to organize the course "Initium, the science of origins" in this edition of the UCM Summer Courses.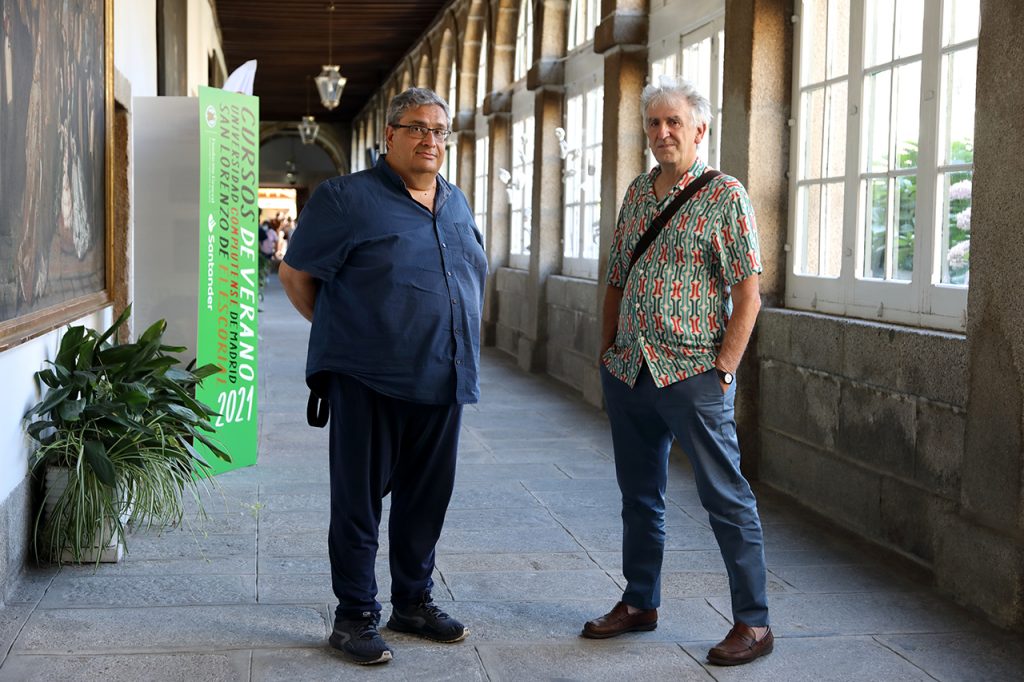 At the panel discussion of the course, the organizers were joined by Ricardo Amils, from the INTA/CSIC AstroBiology Center; María Martinón, director of the National Center for Human Evolution Research in Burgos, and José Ramón Alonso Peña, professor of Cell Biology at the University of Salamanca. In the talk, with high participation of the students of the course, topics such as human encephalization, the music of David Bowie, the literature of Ray Bradbury, self-awareness, the possibility that our species expands throughout the universe, artificial intelligence, life under the Martian surface and even superhero comics have been discussed.
You can read the article here.